LA Courier Service – 24 Hour LA Delivery Service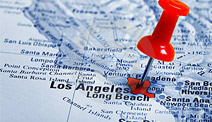 Delivery In Los Angeles Made Easy
Getting 24 hour delivery in Los Angles doesn't need to be dramatic. It's easy with LA Courier Service. Let us show you how our Los Angeles delivery service works!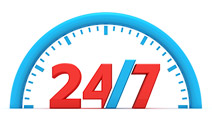 Get 24 Hour Los Angeles Delivery
When it's urgent and pressing it doesn't matter that it's 3 am. We know this and that's why you can depend on us just like our celebrity clients – 24 hours a day.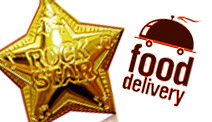 24 Hour Delivery in Los Angeles
You don't have to be a Rock Star to get your food delivered by the best Los Angeles delivery service. Just call LA Courier Service and your delivery will arrive, hot and ready to your door.
My company has been using LA Courier Service for almost 11 years. I've personally been using them for the past 7 and not once have they let me down. When I need it delivered, it's delivered….
Rush Delivery & 24 Hour Los Angeles Courier Service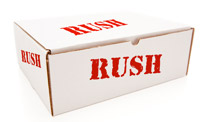 LA Courier Service is the top rated Los Angeles messenger service. We offer rush delivery anywhere in Los Angeles, 24 hours a day. That means whether its 5:00 pm or 5:00 am we will pick up your package and get it delivered fast. Find out why LA Courier Service is the courier service Los Angeles businesses have trusted for almost two decades.
Often with our Hot Rush Delivery your package can be delivered within the hour. That's how fast LA Courier Service is. If that's not enough, LA Courier Service also offers the best Los Angeles courier pricing available anywhere. If you find a better price for any Los Angeles delivery, messenger, or courier services, we'll beat it by 10%. That's our LA Courier Service price match guarantee.
24 Hour Delivery Los Angeles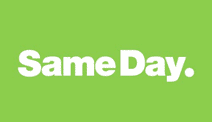 Why
waste time trying
to brave the traffic and last minute dash to get your package, gift, or business brief delivered. With LA Courier Service you can relax and take a load off because we offer same day delivery anywhere in the Los Angeles area.
That means you can focus on what matters most while the experts help you be in two, three, even four places at one time. Just give us a call to see how easy it is to setup your own personal LA courier and messenger service. Get packages delivered, dry cleaning picked up, your favorite hot meal from your favorite restaurant, urgent Los Angeles messenger delivery. It doesn't matter what it is, we pick it up and deliver it to you.
LA Courier Service Customer First Policy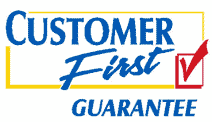 Los Angeles Courier Service has been around 20 plus years for a good reason. That reason is our
customer first policy
. In everything we do we try to make sure our customers are not only satisfied but they are wowed by how simple, easy, and affordable our services are.
That's everything from setting up personalized couriers dedicated to our star clients and business owners to delivering a Big Mac and fries at 3 am to you when you need it. We go above an beyond to make sure we deliver not only the goods but on the service to keep your business. That's what makes us #1 and that's what has kept our Los Angeles courier service in business for over 20 plus years. Yes, 20 plus years.
LA Courier Service provides the most reliable delivery services. Our services include messenger service, midnight express courier, and couriers in the Beverly Hills area and our courier service caters to Orange County as well. LA Courier Services guarantees customer satisfaction and 24 hour deliver in Los Angeles and beyond with the help of our strategic alliance with shipping companies. Try our services today to find out what Customer First is all about!