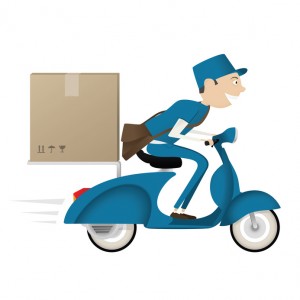 Throughout America, there are roughly 514,921 workers in the courier industry. The majority of courier businesses, many of which employ bicycle and motorcycle couriers for city travel, can have packages delivered within 24 hours if time is of the essence and "rush delivery" is essential.
LA Courier Service can do one better, with same day package delivery service readily available. By employing bike couriers, the Los Angeles Courier Service can travel through the downtown section of the city without having to pay for gas or wait for that infamous LA traffic to clear up. If you have a light package that needs to be delivered or picked up crosstown, this may be the best possible solution.
This service may be particularly relevant for small business owners in the city who need to send a product to a client or a business proposal to a prospective partner. You may not otherwise have the time to make the trip across town yourself, but a courier can get the package in the hands of the person who needs it while you can go about the day's tasks. Ultimately, it all comes down to efficiency. What method will enable you to accomplish everything you need to accomplish in order for your company to be productive? As a time and money saving decision, it doesn't get much smarter than same day package delivery service.
If you have additional questions or comments about how a courier service works, share them in the comments section below.