24 Hour Delivery Los Angeles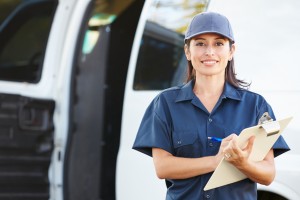 Since the days of the Ancient Egyptians, however, couriers were used to deliver important documents directly from the hands of Pharaohs. Today, there are over 514,000 Americans working in the private courier service industry. Anyone who has worked in the trenches of a busy office has seen them come and go, but why do we even need couriers? After all, there are FedEx, UPS, and the good old United States Postal Service. LA Courier Service will show you why we are the courier service Los Angeles can count on anytime day or night.
The reason that business choose to use Los Angeles couriers when there are other options available is speed and cost. Since professional drivers make up about 99 percent of courier drivers, businesses can rest assured that packages arrive at their destination safe and on time – and for a relatively low cost. Unlike UPS, FedEx, and the U.S. Mail, with a courier same day delivery is the norm. The best the others can do is next day service, and that will cost a business two arms and a leg. What it boils down to is cost and time, and of course in business, time and money usually go hand in hand.
Although most of us think about couriers as small companies that offer local delivery services, World Courier Services provide the same, reliable service, but with a range that spans the entire globe. This means that World Courier Services offers first rate overnight package delivery services, as well as the capability to contend with large volumes and temperature sensitive international package delivery services.
Like their local counterparts, LA Courier Service is available 24 hours per day, because they are in business to provide their customers with the most dependable and timely services in the logistics industry. The bottom line is, if you have a single package or 100 packages, LA Courier Service will go above and beyond other delivery services to get every delivery to its destination on time.