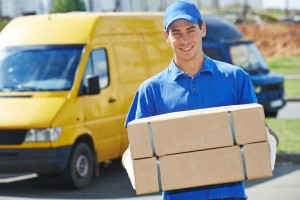 While the postal service and other local delivery services are fairly useful, what do you do if you have an important document that you need shipped or delivered that same day? The USPS or other similar services would charge an arm and a leg for same day deliveries, and there wouldn't be much of a guarantee that your document would get there as fast as possible. Same day means same day — so if you ship it in the morning and it gets there at night, that still counts. But when you need something to get somewhere urgently, you don't want it to get there eventually. You want it there ASAP.
For these times, it's best to turn to a courier same day delivery service. They'll take your parcel, and get it to where it needs to go, as soon as possible. In addition to being a cost-efficient delivery solution, courier services also offer other great advantages. Here are a couple benefits of using a courier.
Save Money.
Courier same day delivery companies can save both an individual and a business money, especially when the shipment is heavy and/or bulky. This is because weight is the usual cost factor for standard shipping companies. With courier same day delivery services, the primary cost factor is distance. If you have to ship a heavy package a short distance away, you'll pay much less with a courier.
Convenience.
Courier same day delivery service can pick an order up and deliver it 24 hours a day, seven days a week, including holidays. For those times that standard shipping companies won't deliver, you can trust courier same day delivery services to get your parcel where it needs to go. This also helps solve any last minute delivery issues that may arise. If you need something delivered at the last second, you can count on courier same day delivery services to save you.
The fact of the matter is that couriers are cheaper and more convenient than standard shipping customs. If you have any questions, feel free to ask in the comments.